Does Your Smile Impact Your Life Positively or Negatively?
Did you know that almost ¾ of adults feel that an unattractive smile can hurt a person's chances for career success?
Statistics are showing show that the cosmetic dentistry trend is becoming more and more popular – everyone is looking for that perfect smile! Many who suffer from dental anxiety are starting to realise the benefits of cosmetic dentistry.
Whether you are looking for a dentist in Glasgow or are wondering if cosmetic dentistry is for you, bite your teeth into our complete cosmetic dentistry guide.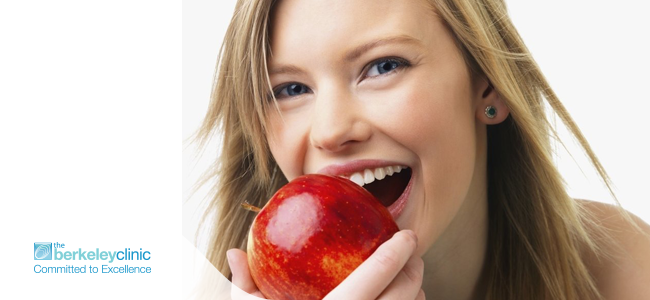 What should I know about Veneers?
How important is your smile? A study asked if your smile is important as a social asset and 99.7% of people agreed!
Veneers are becoming a more popular option in cosmetic dentistry. Do you have chipped or cracked teeth that you would like to fix? At Berkeley Clinic Glasgow we recommend veneers to help you achieve a natural looking set of teeth that will have you smiling all day long!
Veneers may seem like a drastic option, however it can be an easy procedure when done properly by a professional dentist. By investing in veneers you will have a new front surface for a tooth. All of our veneers are custom made from either porcelain or ceramic.
 What are the main advantages of having veneers?
Figures show that 96% of adults believe an attractive smile makes a person more appealing to members of the opposite sex – no wonder cosmetic dentistry figures are rising.
Veneers are great aesthetically and make your teeth looks as good as new. Veneers are also an option for people with weak, damaged teeth as their strength outweighs that of natural teeth.
Dental veneers can improve lots of aspects of your teeth including:
Here at the Berkeley Clinic, we can provide you with a wide range of veneer colour shades. So no matter how many veneers you would like to get we can assure you that you will get the best colour match available.
How long does it usually take to get a veneer?
Normal dentist waiting lists can be long and it may be hard for them to fit treatment around your schedule. Veneer treatments can take up to two weeks!
At Berkeley Clinic Glasgow we try to accommodate our patients so that their treatment suits their busy schedules.
Is Teeth Whitening Safe?
Teeth whitening is one of the biggest trends for cosmetic dentistry in 2016. According to figures enquires for teeth whitening treatments have more than doubled in recent years.
Not only are we wanting healthy, strong teeth but we want that clean aesthetic look to go with it! Buying a teeth whitening kit to use at home can be dangerous with many faulty products available to buy from the internet.
Do not let this put you off! Teeth whitening is completely safe if it carried out by a professional dental expert. By visiting one of our dentists in Glasgow we would be able to advise you on the best treatment for you – something you can't get from a box! Finally achieve your desired set of teeth with our teeth whiting treatment at our clinic in Glasgow.
Based on their knowledge of your oral health your dentist will discuss with you the options available, decide if tooth whitening is appropriate for you and develop an overall treatment plan that gives the desired result.
Teeth Straightening
Unlike teeth whitening, there are no quick fixes for straight teeth. However, at Berkeley Clinic we can provide you with a solution that cuts the time it would usually take for teeth straitening dramatically.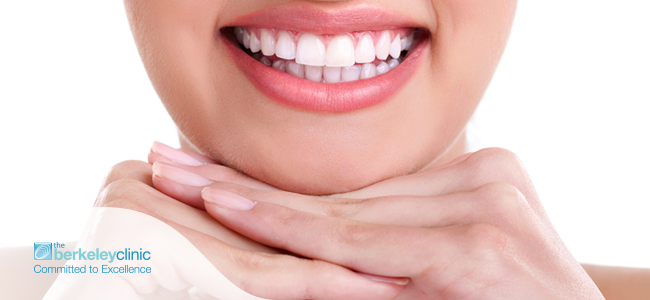 Inman Aligner Clear Braces in Glasgow
Berkeley Clinic is one of the first dental clinics in Scotland to provide a the revolutionary teeth straightening system called the Inman Aligner. This treatment is perfect for those with teeth crowding or protrusion.
This orthodontic treatment can straighten your teeth in as little as 6 to 16 weeks; compared to normal traintrack braces, that is nothing and saves you time on appointments.
It is a perfect orthodontics solution if you want to achieve fast results and don't want to commit to wearing brackets or wired braces.
What is the Imman Aligner?
There are lots of benefits from using The Inman Aligner system. This removable appliance corrects crowding of teeth in just as little as 6 weeks. This discreet appliance is not as obvious as bulky traintracks and can be taken out on special occasions or for a business meeting. It really is amazing the results achieved by this future forward straightening treatment.
At Berkeley Clinic we provide quality orthodontic and dental treatment in Glasgow. We provide all of our patients with professional care and advice. Cosmetic dentistry is safe, just make sure you go to a dentist you can trust.
Whether you are looking for teeth whitening or dental implants in Glasgow, we would be happy to advise you! Call us today to speak to a member of our Glasgow dentist team.
Tags: Cosmetic dentistry, cosmetic fillers, cosmetic teeth whitening, cosmetic treatments, cosmetics, Dental Clinic, Dentists, Glasgow, scotland, teeth straightening, Teeth Whitening, the berkeley dental clinic, Veneers