Implications For Oral Health & Confidence
It is common for many adults to neglect straightening misaligned teeth for one very good reason: embarrassment. Too often as dentists and orthodontists Glasgow we hear of the horror stories passed on through the generations of the teenage horrors brought by 'train track' braces. From snapped rubber bands to cut lips, we have heard it all. Unfortunately, the stigma of most braces stops many adults from expressing an interest in straightening their teeth. Only 1 in every 100 orthodontic patients are adults.
There are more reasons why you should think about using adult braces Glasgow than you might first think. Straight teeth are not just an aesthetic issue.
1. Misaligned Teeth Affect How You Eat
You might not notice as you are used to the natural movement of your jaw, but misaligned teeth can often cause your jaw to change its movements and how you eat. Teeth are naturally meant to sit atop one another, but for people with misaligned teeth, this can be more of a problem. Teeth that do not line up properly change how you chew and can cause strain to the muscles that support and move your jaws. Teeth that cannot chew properly are not useful or free from stress.
2. No Age Limit for Orthodontic Treatment
You may be surprised that many people believe you simply cannot get treatment from an orthodontist Glasgow past the age of 18. This is not true. The NHS offers free orthodontic treatment to under-18s, but there are adult braces Glasgow available for all adults at your local clinic, regardless of age.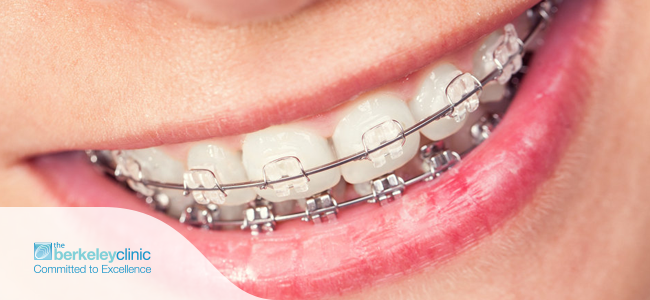 3. Some Braces are 'Invisible'
You read that right – there are specially made braces that are crafted to look almost entirely invisible on the surface of your teeth. This completely eliminates the social stigma that is commonly associated with the term 'braces'. The teenage problems of train-track braces are long gone with many adult braces.
At the Berkeley Clinic, we are leading experts in helping patients with Inman Aligner braces. These braces are some of the first to feature this invisible technology, keeping teeth healthy and properly aligned. They are able to help fix issues such as overcrowding, protrusion, rotations and cross-bites. Patients can even potentially see results in as little as 6 to 16 weeks.
The video below demonstrates how Inman Aligner technology works for those who are interested.
4. You Can Have Removable Braces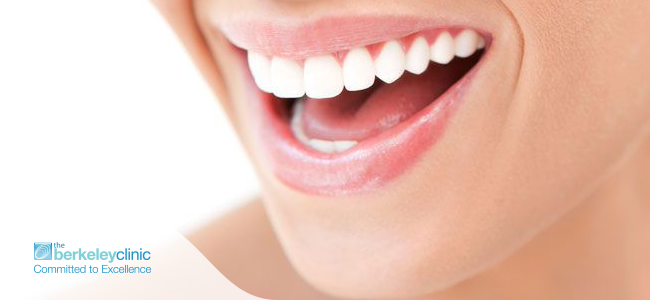 You likely know the stories from old friends about how long they had to wear their braces for when they were younger. They were fixed to the teeth for a solid two years without any alleviation. That has changed with Inman Aligner technology. These braces are able to be removed at any point during treatment for short amounts of time.
Social events are no longer to be feared. If you have meetings or parties to attend and don't want to have to wear your braces, you don't have to! You have ultimate freedom to wear your braces however and whenever you want, as long as they are kept in the majority of the day. You do not have to feel ashamed or shy to smile. Start enjoying it!
5. Six Month Smiles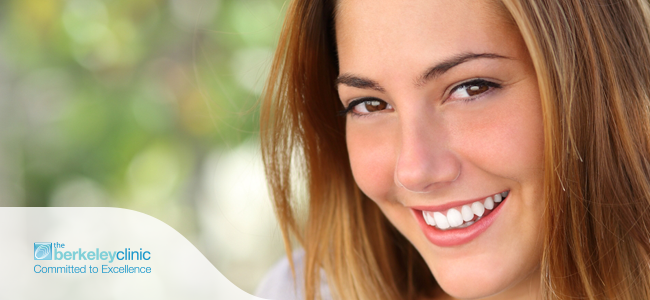 Again, you no longer have to wear your braces for two years. The revolutionary Six Month Smiles dental programme is designed to let you see faster results for straighter teeth within six months. The programme is suitable for people who only need smaller straightening done. Anybody with a more serious overbite or crowding problem should instead opt for other options as advised by your orthodontist Glasgow.
Contact Your Orthodontist
Adults have more reasons than ever to invest in adult braces. Not requiring the traditional braces often stigmatised as a child, you can have braces that work quickly and are almost invisible to keep you smiling all day long. Contact us at the Berkeley Clinic for more information about our dental and orthodontic treatments today, including our 6 Month Smile Glasgow programme.
Tags: adult orthodontics, braces, Glasgow, invisalign, invisalign braces, Invisible Braces, misaligned teeth, orthodontic treatment, removable braces, scotland, teeth braces, teeth straightening