A New Smile In A Day
If you have been researching ways to improve your smile, you may have come across dental implants. A revolutionary dental treatment, dental implants are false teeth held in place directly in the jawbone that are used as long-lasting replacements for missing and damaged teeth. At The Berkeley Clinic, we are able to offer our patients the best care in finding the perfect implants for your smile and have been professionally fitting them for years. Our fully qualified dental technicians and our orthodontist Glasgow team are able to fit your implants quickly, efficiently, and with minimal time taken out of your day.
If you think that dental implants are right for you, or you are just making your mind up on whether you would like to have them, take a look at our list of 8 interesting facts about dental implants that you may not have known.
1.     High Success Rate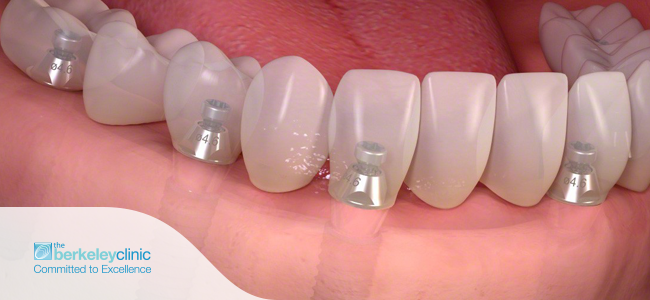 Dental implants have one of the highest success rates of any medical procedure. To give some perspective, a hip replacement operation is often found to be around 90% successful. In comparison, dental implant procedures are between 90 and 95% successful. If you can trust a medical professional to conduct a working hip replacement, you can also place your trust in a more successful procedure that is dental implant surgery.
2.     Implants Have Been Used For Decades
False teeth date back in our history throughout the centuries to 700AD when early people in Italy would create dentures made of animal and human teeth. Nowadays, both dentures and dental implants have grown in use. The very first titanium implant fitted was in 1965, so there have been many years since for dentists Glasgow to master the surgery.
3.     Long-Term Usage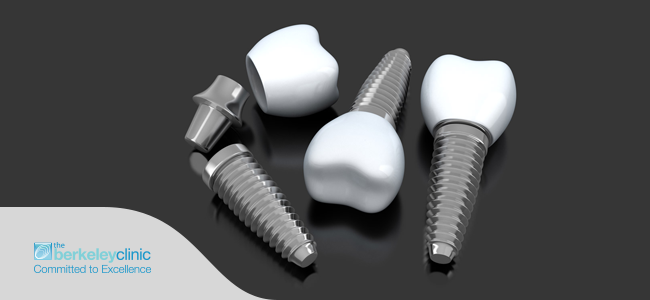 The average number of years a person uses dental implants for is around 18 years, however this figure can change with the right care and attention. We have a great guide on how to keep your dental implants clean and looking their best if you are requiring for more information on the care of Glasgow dental implants.
4.     New Smile In A Day
That's right – you could potentially have a brand new smile in just one day at the Berkeley Clinic. We are a leading dental implant education centre and have been pioneering the same day smil.es treatment plan with quick healing procedures that mean our patients can have their brand new smile and start feeling better quicker than under procedures from other Glasgow dentistry clinics. With our same day smil.es lab on-site there is no time wasted sending information to another lab. Everything that can be done for you may potentially be able to be done on the same day, reducing the time taken out of your day to go back to your life with newfound confidence.
5.     Local Anaesthetic During Procedures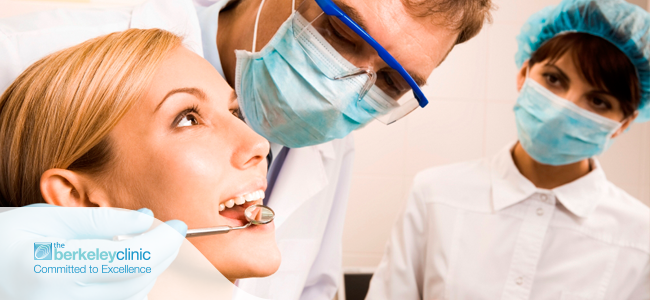 The dental implant procedure is painless so there is no need to worry about any discomfort while you have your implants fitted. Local anaesthetics ensure that you are completely aware of what is going on and are kept informed every step of the way without having to feel a thing. If you suffer from anxiety or stress, other options may be available for you, including visits to our award-winning Anxiety Clinic where we offer the best of care to our most anxious patients, helping them get over their fear of going to the dentist. Make your experience painless and stress-free with the Berkeley Clinic.
6.     Thousands of Dental Implant Procedures Each Year
You may not realise, but in the UK every year, there are thousands of dental implant procedures taking place. On the lower jaw alone, over 10,000 procedures were carried out. Including the number on the upper jaw, you can see that dental implants are a hugely popular and trusted dental treatment option for those looking to fix their smiles.
7.     Nobody Can Tell The Difference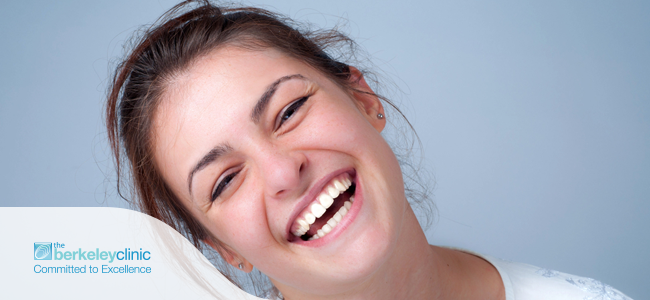 If you are worried about your dental implants looking too good to be true, have no fear. Your dental implants Glasgow are specifically chosen to match with the remaining teeth in your mouth by both colour and shape. Natural teeth and dental implants could hardly look any more similar, and with strength similar to normal teeth, your dental implants are your little secret.
8.     Procedure Pre-Planned
Nothing is ever done by chance with your dentist. Before you are fitted with your new dental implants, you will be fully briefed and taken over the in-depth plan to how you will be fitted with your new dental implants.
If dental implants sound like the solution you need for your missing and damaged teeth, do not hesitate to contact your orthodontist Glasgow or dental clinic today. The Berkeley Clinic is always open to new patients and your consultation is only an enquiry away.
Resources:
https://www.kcl.ac.uk/newsevents/news/newsrecords/2012/05May/Dental-implants-may-cause-preventable-nerve-damage.aspx
https://www.premierexhibitions.com/exhibitions/4/4/bodies-exhibition/blog/edentulous-brief-history-dentures
https://reallifetested.co.uk/hip-pain/considering-treatment/success-rates-and-risks
Tags: dental bridge vs implant, dental implant bridge, dental implant clinic, dental implant cost, dental implant specialist, dental implants Glasgow, glasgow dental implants, single tooth implant, teeth implants inverness, tooth implant process, tooth implant surgery