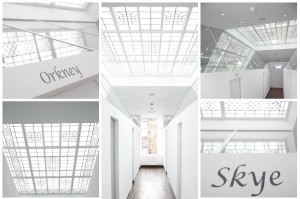 Why Choose Berkeley Clinic
Are you looking for a cosmetic dentist in Glasgow? Would you like to replace missing teeth using the most advanced and durable digital technology?
We are happy to announce that our £99 dental implant package offer is back by the popular demand! If one of your New Year's resolutions was to improve your smile now it's the perfect chance to do so because we are offering a fantastic winter deal for dental implants.
You can start your smile makeover journey for only £99, usually worth £499 if you book a dental implant consultation package before the 28th of February 2015. Visit The Berkeley Clinic to find out more.
What is included in our dental implant consultation deal?
3D digital X ray scan.
Full mouth dental assessment.
Preliminary report.
An experienced dental implant team.
Technologically advanced dental centre in Glasgow.
Why choose the Berkeley Clinic?
The Berkeley Clinic is one of Scotland's most advanced and award winning dental centres. We have been awarded a number of prestigious dental awards including 'Practice of the Year UK', 'Best Practice Scotland' and 'Best Treatment of Nervous Patients' four times!
The clinic is equipped with the most advanced dental technologies to make your treatment as easy and as relaxing as possible. We use digital equipment such as CBCT Scan (CAT Scan) to assess your teeth and mouth and develop effective treatment plans to suit your everyday needs.
We are happy to have an extremely experienced team of clinicians who work with a number of dental implant systems and regularly attend dental conferences to keep up with the latest innovations.
Our clinical director Dr Mike Gow and Dr Greig McLean often lecture their fellow dental colleagues all over the world on anxious dental patient management techniques and newest dental implant systems, so if you are looking for the leading dental team to take care of your smile you have come to the right place!
Take advantage of this fantastic winter offer and get the smile of your dreams! Book your consultation with our award winning dental implant team for only £99 while the offer is on!
See you at the Berkeley Clinic in Glasgow!
Tags: dental bridge vs implant, Dental Implant, dental implant bridge, dental implant clinic, dental implant cost, Dental Implant Deal, dental implant specialist, Dental Implants, Dentist in Glasgow, single tooth implant, teeth implants inverness, The Berkeley Clinic, tooth implant inverness, tooth implant process, tooth implant surgery