Something Else To Smile About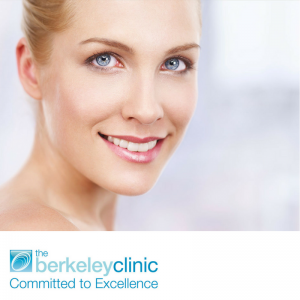 Once you have perfected your smile at our award-winning clinic, why not complement your smile with our bespoke aesthetic treatments?
At the Berkeley Clinic, we have recently expanded our facial aesthetics team. Whether you are looking to plump up the volume with lip fillers or reduce your frown lines and crow's feet with our specialist anti-wrinkle treatments, we have a wide range of treatments available at our award-winning clinic in Glasgow.
What causes wrinkles?
Over time, we develop wrinkles due to a variety of factors including ageing, sun exposure, poor diet choices, daily stresses and smoking. Even changing our facial expressions to smile or laugh can create lines and wrinkles.
If you feel your face is ageing faster than you would like, non-surgical facial aesthetic treatments may be ideal for you.
Reverse the signs of ageing with Anti- wrinkle injections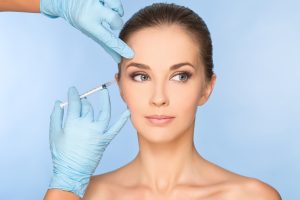 Muscle relaxant injections are becoming increasingly popular for several reasons.
This non- surgical and non-invasive treatment is a great way to reduce any visible signs of ageing. Our treatments are performed by our highly-experienced practitioners using the best technology and tried and tested techniques. The gentle injections temporarily reduce and eliminate your fine lines and wrinkles by blocking the nerve impulses to the muscles that cause wrinkles and creases. This process takes no more than 30 minutes and your face will look rejuvenated right away!
Dermal Lip Fillers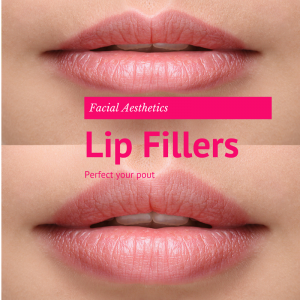 With lips being one of the most prominent features of the face you can see why more and more people undergo lip filler treatment. There are several reasons why people wish to enhance their lips with the main being to have fuller lips and a more youthful appearance.
Lip enhancements are also popular as they add definition to your smile. So, if you are looking for a quick and easy way to restore the fullness to your lips with little recovery time then lip fillers in Glasgow could be for you!
Book your free facial aesthetics consultation today!
If you would like to know about all the fantastic treatments we have available here at the clinic, then get in touch today and we will take time to find the perfect treatment for you.
Our wide range of bespoke non-surgical, aesthetic treatments will make you look and feel younger and refreshed without the need for invasive or complex procedures. So, call us on 0141 564 1900 and book your free consultation with our highly skilled aesthetics practitioner.
Tags: best lip filler, botox lips, causes of wrinkles, collagen lips, cosmetic fillers, cosmetic treatments, dermal fillers, face fillers, face injections, facial aesthetics, hyaluronic acid fillers, lip enhancement cost, lip enlargement, lip filler injection, lip fillers, lip injections, lip plumping injections, reverse signs of aging, temporary lip fillers, temporary lip fillers cost, wrinkle filler