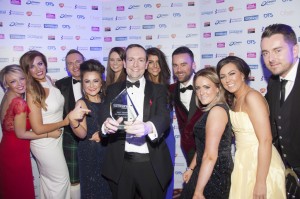 Are You Looking For A Dentist In Glasgow
We are proud to announce that the Berkeley Clinic has been awarded the 'Best Treatment of Nervous Patients' at two prestigious dental award ceremonies in London and Glasgow. Our team has been selected from hundreds of dental practices all over UK and awarded at the Private Dentistry Awards and Scottish Dentistry Awards 2014.
Last year the clinic has also received two awards for the excellence in treating anxious dental patients as well as the 'Practice of the Year UK', 'Private Practice of the Year UK', 'Best New Practice' and 'Practice of the Year North' awards.
Are you looking for a dentist in Glasgow?
Our team is working very hard to be able to offer you excellent patient care, stress free and technologically advanced dental treatments. We provide a variety of dental and medical treatments including dental implants, teeth whitening, smile makeovers, advanced dentures, anti-ageing beauty treatments, semi-permanent makeup and revolutionary fat freezing technology called CoolSculpting.
If you are looking for a private dentist in Glasgow contact the Berkeley Clinic today and see how we can help you.
Tags: best dentist glasgow, Best Treatment of Nervous Patients, dental hygiene awards, dentist award, Dentist Glasgow, Dentist in Glasgow, Dentistry Awards, Private Dentistry Awards 2014, scottish dental awards, scottish dental awards 2014, Scottish Dentistry Awards 2014, The Berkeley Clinic, the dental awards, the dental awards 2014