Club 29 For An Afternoon Of Fun
On Sunday August 22nd the stunning private members Club 29 hosted an afternoon of fun.
It was no ordinary lunch with posh bingo and a silent auction this event helped raise over £15000 for charity.
Clickety Chicks is an annual event set up to raise awareness and vital funds for Action for Children.
The team at the Berkeley Clinic in Glasgow showed our support by donating a prize for the silent auction, providing goody bags for all the guests and taking a table on the day.
This event was a huge success and we are absolutely delighted to be a part of it.
Thank you to all staff at Action for Children for providing such a wonderful day!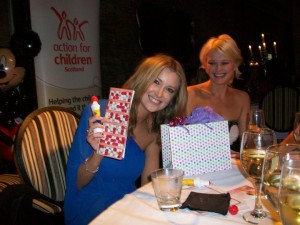 Tags: aesthetic treatments, cosmetic dentistry glasgow, teeth whitening glasgow