Tips to Keep Your Smile Bright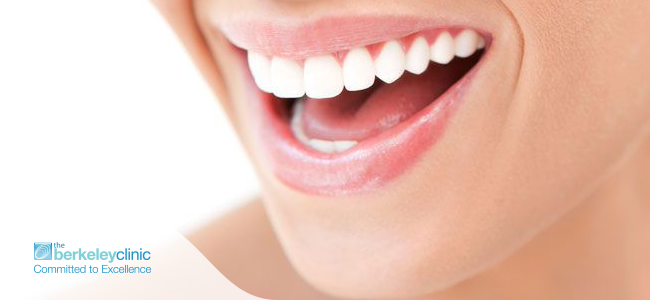 What does your smile say about you? Probably more than you think.
A smile can be genuine and spontaneous, wry or sarcastic. We use our smiles to show so much of our personality, but if you suffer from discolouration you may miss out on all these chances to express yourself.
According to studies, our teeth are the third most hated part of the body, but this does not have to be the case. The Berkeley Clinic offer outstanding in house teeth whitening that will allow you to love your teeth once again.
As an award winning dental practice we pride ourselves on only offering the most effective and safest teeth whitening procedures. If your grin is looking glum why not have them gently polished in order to restore the pearly whites you once had? What's more we provide amazing home teeth whitening kits that can be used to maintain their whiteness over time once the procedure is complete.
We live such busy lives these days, and with the demands of modern life we know that many of you will be suffering with smiles that are discoloured and have lost their shine. What are the main culprits that cause teeth to become stained?
Fast food
Smoking
Red wine
Tea and Coffee
Many of these offenders are hard to resist, but thanks to our totally pain free teeth whitening technology you can enjoy these once in a while and still maintain a bright smile.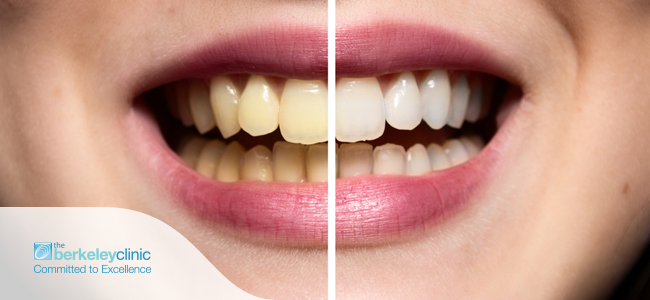 What Happens During Teeth Whitening?
Teeth whitening usually lasts an hour, and during this time we want you to be relaxed as possible; you can enjoy a DVD or listen to your own music while the products get to work!
After the treatment you will take home your personalised teeth whitening kit prepared in our partner's 4D dental lab. In your kit will be a teeth whitening gel equipped to help make whitening your teeth at home as easy as possible. Each patient will receive personal advice and training on how to use the kit safely.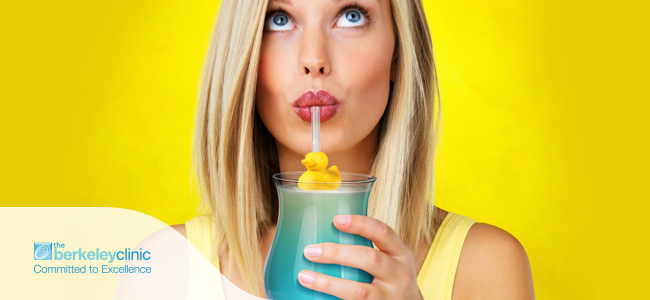 Smile Safely
In recent years it's been discovered that thousands of people were having their teeth whitened illegally by beauticians. Legal teeth whitening can only be performed by a dentist, dental hygienists and trained therapists.
Beauticians who are untrained will not be able to recognise dangerous dental issues such as gum disease, cancer of the mouth and other varying dental issues. It's extremely important to only have your teeth whitened by a licensed dentist as the results will be dramatically improved and danger eliminated.
Tips to Keep Your Smile Bright
We know all the things we love, such as fast food and red wine, have a detrimental effect on our smiles; but you don't have to give these treats up. Follow these tips to help keep your smile white.
Brush immediately after eating foods that are likely to stain your teeth.
Carry a toothbrush to brush at work after coffee and meals
If you can't brush your teeth, swilling with water will help reduce staining
Drink through a straw to avoid liquids spilling onto your teeth
Visit the dentist regularly, frequent cleaning will smooth the tooth surface and stains will be polished off.
What's the Cost of Teeth Whitening?
At the Berkeley Clinic we offer teeth whitening in the surgery with the ability to take home your own tooth whitening kit for £299. This comes with an expert dental consultation for £45 in order to ensure you are a suitable candidate for the process.
In order get the most out of teeth whitening we recommend a teeth and gum cleaning prior to the procedure, which we do for free and allows the results to be brighter and more long lasting.
To increase your confidence and smile more, contact us today to discuss the benefits of the Berkeley Clinic's Glasgow teeth whitening.
Tags: best teeth whitening, Cosmetic dentistry, Glasgow dentists, is teeth whitening safe, laser teeth whitening, professional teeth whitening, Teeth Whitening, teeth whitening bleach, teeth whitening cost, teeth whitening dentist, teeth whitening glasgow, tooth whitening