Client Care Team – Berkeley Dental Clinic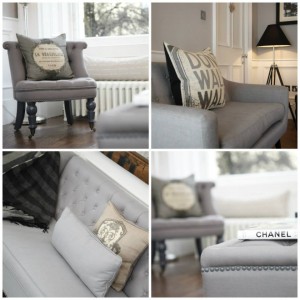 Visiting a dentist isn't a fun prospect for many people. In fact, it is perfectly normal to experience some anxiety at the thought of sitting in the dentist's chair. However it may be the case that the prospect of visiting the dentist for you is much worse than feeling a little nervous.
You may experience dread, apprehension and in some cases even terror at the thought of visiting the dentist. This fear is known as dental phobia and comes in various degrees with the sufferer experiencing panic attacks in its worst form.
Overcome Your Fear of the Dentist
You may be embarrassed about your dental phobia and only visit the dentist when you feel you absolutely have to, or may not visit the dentist at all. It is recommended that you see your dentist for a check-up around twice a year to make sure your dental hygiene is of an appropriate standard. Lack of dental care unfortunately tends to fall into a downward cycle. Avoiding dental care leads to poor oral health which worsens your dental problems. This means that when you do finally visit your dentist you might need more dental treatment, which can in turn increase your dental phobia.
To overcome your dental phobia you can begin by attempting to understand what is causing the fear. It may help you to bring a friend or family member with you to your appointment and most dental practices will be happy for you to do so. Additionally it is beneficial to avoid caffeinated drinks before your appointment and try and have a good sleep the night before.
If you are still experiencing dental anxiety or have been putting of dental check-ups because of your fear there are other methods you can try including dental hypnosis and conscious sedation.
Have You Considered Dental Hypnosis?
Dental hypnosis involves a trained dentist working with you to create a controlled state, sometimes referred to as dreaming or fantasy, in which the patient experiences a relaxed body state by concentrating on an imagined reality. The theory behind dental hypnosis believes that as the patient un-tenses physically their anxious feelings will dissipate. Dental hypnosis is a preferred method by many patients and dentists as it involves no sedation or anaesthetic. The degree of hypnosis required for each patient varies and it is important that before you undertake any form of hypnosis you are confident that your dentist is patient, understanding and trained.
Dental Hypnosis at the Berkeley Clinic Glasgow
The Berkeley Clinic, dentist in Glasgow, has won the title "Best Treatment of Nervous Patients" at the Private Dentistry and Dentistry Scotland Awards in both 2014 and 2013. Our dedicated Anxiety Clinic is run by Dr Mike Gow, who has a special interest in helping patients who suffer with dental phobia. Mike has developed a number of his own exclusive techniques to treat anxious patients and help them overcome their fear of the dentist. His treatment is highly sought after and he has treated patients from all over the world in the clinic.
The Berkeley Clinic is the only centre in Scotland that truly welcomes patients with dental phobia with confidence. We use a combination of a well-trained clinical team, an understanding of your situation and the right facilities to provide the best treatment we can. For more information about our services please contact The Berkeley Clinic today.
Tags: Anxiety Management, berkeley clinic, conscious sedation, dental anxiety, Dental hypnosis, dental phobia, dental phobia mangament, fear of dentist, Glasgow, hypnosis, oral sedation, painless dentist, scared of dentist, scotland, sedation dentistry, sedation dentistry near me, sleep dentistry