Transform Your Smile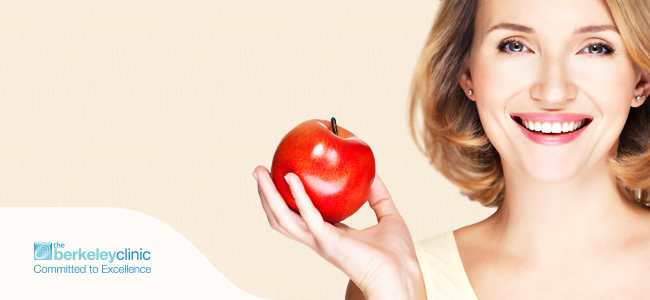 If you have damaged or broken teeth, you suffer from loose dentures or you have lost some of your teeth as a result of an injury or illness then Dental Implants can definitely help you improve your life. Dental implants have been used extensively in dentistry in the past 25 years and have transformed the lives of thousands of people.
The procedure of having dental implants expertly fitted requires a lot of planning, a surgery, followed by tooth restoration and maintenance. Berkeley Clinic is a dental clinic in Glasgow which specialises in cosmetic dentistry and dental surgery and provides quality dental treatments to Glasgow residents. One of our most popular services is the placement of Dental Implants with which we have the power to transform people's lives for the better.
What is a dental implant?
A dental implant, also called a fixture, is a surgical component used in dentistry that is inserted in the bone of the skull or jaw, and effectively replaces the root canal of a damaged, decaying or missing tooth. It is designed to support a range of dental prosthesis including dentures, crowns, bridges or facial prosthesis and is considered a standard in the dental care industry.

How does it work?
When a dental implant is needed for a single tooth, the first step is to secure an implant abutment using an abutment screw. Following this a dental prosthesis (a crown) is connected to the abutment or fused with it as one piece during the fabrication process.
Dental implants could also be used to fit an implant supported bridge, also known as fixed denture. These are used to replace a small number of teeth (called fixed partial denture) or even an entire arch (called a fixed full denture). The dentures are called fixed as the wearer cannot remove them. The dental implants prevent the dental prosthesis from moving and provide better support during use.
Dental implants are also used in removable implant supported denture. This type of dental prosthesis is not permanently fixed and can be easily disconnected by the wearer. To enable this the dental implants and the prostheses are connected through tiny connectors which could utilise button, ball and bar shapes or a magnet.
Facial prosthetics also utilise dental implants. These are used to amend facial deformities and are connected through implants positioned in the facial bones. These could be either fixed or removable.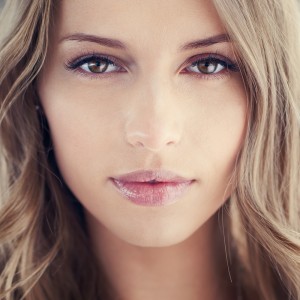 What are the benefits of dental implants?
Dental implants have numerous benefits that all improve the life of the wearer. Some of these include teeth restoration, painless treatment, better fitting prosthesis, longer lasting implants and easier maintenance.
Teeth restoration
Before dental implants patients had limited dental treatment options, the most common of which were dentures or a dental bridge. With the development of dental implants implant dentistry like Berkeley Clinic Glasgow can offer treatment that is as close as possible to restoring your natural teeth.
Painless procedure
During the procedure of placing the dental implant there is no pain as there is a lot of numbing done before the treatment begins. Local anaesthetic is used to ensure that there is no pain during the surgery itself, further ensuring a painless experience. You may feel a little tender or swollen for some time after the procedure but this is temporary and goes away relatively quickly.
Perfect fit
The use of dental implants allows for prosthetics to be fitted much better and more securely. As the needs of an individual will vary greatly, the precise dimensions and shape of the teeth and the precise size and shape of the jawbone should be taken into careful consideration. The flexibility in tailoring the dental implants allows the replacement of one tooth or a whole arch of teeth while the perfect fit improves you chewing ability, protects your bone and can even improve your speech.
Longer lasting
Made from titanium, dental implants are much longer lasting than other options available.  When professionally fitted they last for several years and if maintained properly can last even a life time. Compared to dentures they also feel more natural and enable easier use. Once they have been placed and shaded to match the natural teeth colour they are nearly indistinguishable.
Easy to maintain
The titanium dental implants are also easy to clean as they can be flossed and brushed like normal teeth. If they are properly maintained they can last a lifetime. That is why in addition to regular flossing and brushing, a regular dental check (every 3 to 6 months) is also recommended. As a patient you should also ensure that your dental hygienists is experienced with dental implant maintenance and has the necessary instruments to clean them. The dental implants are much easier to maintain and very convenient for the wearer, as you do not need to take them out or fix them regularly.
Who can get a dental implant treatment?
In general the procedure is available to anyone who can undergo tooth extraction or an oral surgery. The most important factor is the current oral hygiene of the patient. Good oral health and healthy gums are essential and any related problems or issues should be addressed before the treatment has started. This is important in order to avoid complications or infections.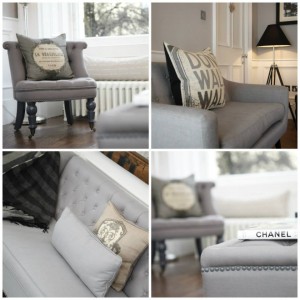 Where to get a dental implant treatment in Glasgow?
Generally any dentist with adequate training is allowed to perform dental implant treatment. However, not everyone manages to successfully execute the procedures and avoid further complications.
If you are looking for a safe environment in which dental services are delivered by professional dental clinicians and to the highest of standards then Berkeley Clinic Glasgow is the cosmetic and surgery dentistry to visit. We provide quality implant dentistry in Glasgow and have a team of professional dentists well-aware of the latest developments in dental implant dentistry.
The Berkeley Clinic has won numerous awards for cosmetic dentistry and dental surgery, including 'Best Private Dental Practice UK' and 'Practice of the Year Scotland 2013' and offers an extensive range of dental treatments. With the most advanced digital technologies on the market being used in our dental clinic in Glasgow, we can ensure that our patients receive the most reliable and accurate dental implant placement, treatment and care available. Contact us today to learn more about our services and to make an appointment.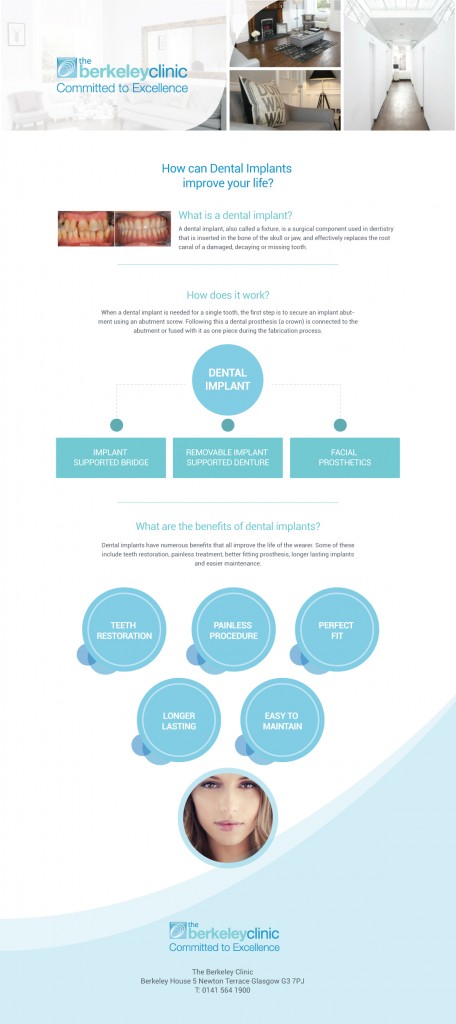 Tags: cheap dental implants, cosmetic dentistry glasgow, dental implants Glasgow, dental implants glasgow cost, Dentist Glasgow, dentures glasgow, teeth implants glasgow, tooth implant, tooth implant cost, tooth implant cost glasgow, tooth replacement cost