Best Young Dentist In Scotland 2010
Dr Jamie  Newlands scoops Best Dentist – Scotland 2010.
On Friday night (23rd April 2010), the Dental Awards brought together the top 50 dentists in the UK to showcase the best in the dental profession. This year the national event received entries from across the country. In its 12th year, the Dental awards hosted a glitzy awards ceremony held in the Lancaster Hotel, London.
Nominations for the awards were collated earlier in the year, with a select panel of judges finalizing the shortlist and winners ahead of the evening itself.
Dr Jamie Newlands says "winning Best Dentist 2010 is an amazing achievement and a great start to the year. I was delighted to be nominated again this year after winning Best Young Dentist 2009. It has been a busy year so far but all the hard work has certainly paid off".
The team at Berkeley Clinic are over the moon with yet another award.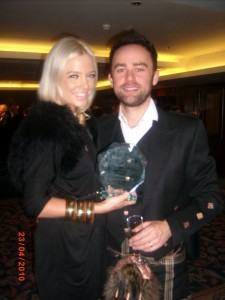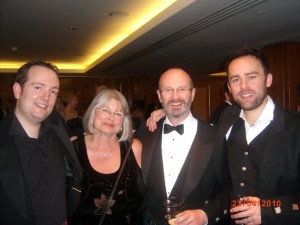 Tags: "Best Private Dentist 2009", best dentist glasgow, Best Dentist Scotland 2010 Dr Jamie Newlands, dental hygiene awards, dental industry awards, dental industry awards 2016, Dentistry Scotland Awards, exdental awards 2017, hungarian dental awards, scottish dental awards, scottish dental awards 2016, the dental awards 2016