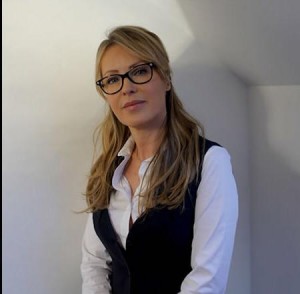 What is semi-permanent makeup?
The Berkeley Clinic team is happy to welcome Jillian Sharp to the team! Jillian will be working with semi-permanent makeup and will offer you a range of beauty enhancement and paramedical tattooing treatments. So, if you would like to define your eyebrows, lip line, eyeliner or lash line visit the Berkeley Clinic in Glasgow and book your appointment today.
Meet Jillian Sharp – a new member of the Berkeley Clinic Team!
Jillian is a professional makeup artist and a permanent makeup specialist who has been working in the industry for over 20 years. She graduated from the prestigious Greasepaint Make-up School in London where she was studying cinematographic, prosthetics and theatrical make-up. Soon after the graduation Jillian went on to train with John Woodbridge Productions in London where she had a chance to expand her skills in prosthetics makeup. Jillian continued her career in Italy where she worked in fashion and TV industry with Andrea Lombardi. Through her career Jillian Sharp has worked with a range of global brands including Virgin, Sony and Polygon.
What is semi-permanent makeup?
Semi-permanent makeup, also identified as micropigmentation, is a revolutionary cosmetic tattooing treatment that allows inserting small quantities of pigment under your skin in order to enhance your natural beauty features or camouflage slight imperfections that you would like to hide. Jillian uses the most advanced state of the art digital equipment to achieve the best possible permanent makeup results.

What are the key benefits of semi-permanent makeup?
Semi-permanent makeup is heavily adopted by celebrities, athletes and people with busy lifestyles. It allows you to look your best at all times, enhances your natural beauty features and helps you to save time. If you have any conventional makeup allergies or your eyes are generally sensitive permanent makeup can solve this problem! You won't have to worry about your makeup running down, smudging or fading. What permanent makeup treatments do we offer? You can book a consultation for gorgeous HD brows, enhanced lash effect, tinted lips, permanent lip liner and eyeliner.
What is paramedical cosmetic tattooing?
Semi-permanent makeup is also used to camouflage scars, burns and often after various reconstructive surgeries. It can help to improve skin's appearance if the pigment was lost during surgery. Did you know that some people choose semi-permanent makeup treatment in order to improve the results of cosmetic plastic surgeries such as breast surgery?
The most popular paramedical cosmetic tattooing treatments include areola and nipple reconstruction, cleft lip repair, scar camouflage and hair reconstruction for Alopecia and Trichotillomania patients. Semi-permanent makeup can help to eliminate stress, embarrassment and self-consciousness by camouflaging the unwanted skin imperfections.
Book your semi-permanent makeup consultation today!
Semi-permanent makeup is extremely popular and beneficial treatment that can change the way you look and feel. We are happy to be able to offer you this new revolutionary cosmetic tattooing treatment! If you would like to find out more contact us today and book your semi-permanent makeup appointment with Jillian Sharp.
Tags: Cosmetic Tattooing, eyebrow tattoo, HD Eyebrows, Jillian Sharp, permanent eyebrows, Permanent Makeup, semi permanent eyebrows, semi permanent eyeliner, semi permanent makeup, semi permanent tattoo, temporary tattoos, The Berkeley Clinic