Protect Your Teeth – Festive Season
The festive period isn't just an enemy of your waistline, over-indulgence during the Christmas break can lead to major setbacks with your teeth and gums. If overhauling your oral hygiene regimen is at the top of resolutions for the New Year, why not see how The Berkeley Clinic can help you meet your goals?
With an expert team of oral health professionals, we are your go-to destination for when you're looking to get your teeth in order.
Talk to the team today about our treatment plan, from teeth whitening solutions and smile makeovers, to Invisalign braces and dental implants for those more noticeable cosmetic woes. In the meantime, we've put together a few tips on how to make those first few steps towards a healthy, happy smile in time for the New Year.
Make flossing a foundation of your new oral hygiene routine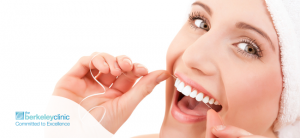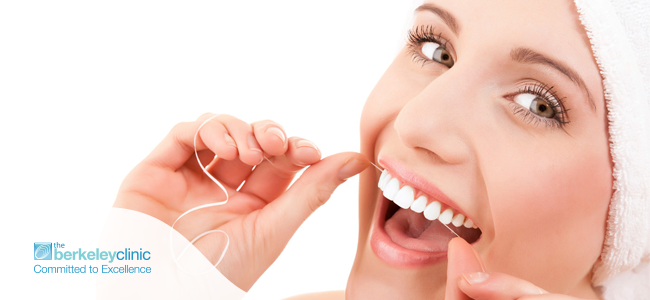 For decades, we've been told the benefits of flossing, but many have yet to take up flossing as a cornerstone of daily dental upkeep.
Conventional brushing only provides you access to about two-thirds of surface area of the tooth, meaning there's always going to be stray square inches that are left untouched and in need in desperate need of a clean. These unattended areas of the mouth are hotbeds for bacteria build up, particularly in the problem areas of the jaw where cavities are known to develop and gum disease is more likely to make a foothold before causing unsightly bleeding and painful inflammation.
Problems within the mouth can lead to a whole host of problems away from the teeth and gums themselves, with a raised risk of heart disease, arthritic conditions and diabetes. Even just a short spell flossing can make a huge improvement, so fit it into any available space in your schedule and start perfecting your floss techniques from today.
Brush twice a day, every day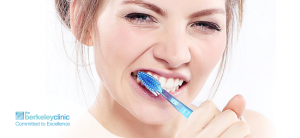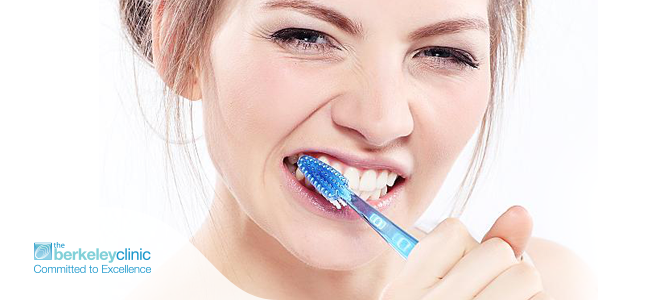 No matter how simple or substantial your dental hygiene ritual, it's not going to make the difference you want unless you're consistent. Make sure you're brushing your teeth at least twice a day to keep on top of the minimum of maintenance needed to stave off more serious conditions from taking hold causing the need for specialist dental treatment.
You'll always want to make sure you're brushing your teeth for a minimum of two minutes, every time you're stood there in front of the vanity mirror.
Never miss a step in your schedule
It can be all too easy to miss a few brushes in your schedule, but if you're one who is prone to missing out on evening brushes, make sure this is a key area of focus. Bacteria can cause huge deposits of acid to form across the teeth throughout the night if left unattended, while a decreased rate of saliva protection while you sleep means there's a perfect storm of conditions going on within the mouth that might lead to common dental complaints down the line.
Give yourself a real shot at maintaining a beaming smile with minimal effort just by ensuring that evening brushing session is never skipped in the future.
Stamp out sugar
Sugar is a killer of healthy smiles. Not only does excess sugar stand as a key contributor to the build-up of bacteria, it can ultimately lead to the formation of cavities and start-up of teeth decay in otherwise healthy mouths.
Cutting out excess levels of sugar is not only a smart move your waistline, the effects will be felt immediately within your mouth. Consider swapping out high-risk foods for new ones if you worry you'll fail to maintain your new food plan and eating schedule.
Speak to the Team Today!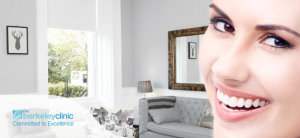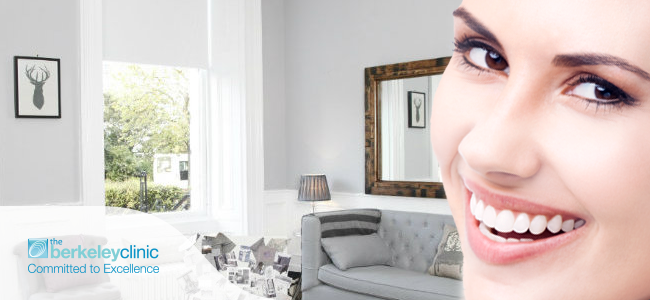 Here at The Berkeley Clinic, our expert team are committed to providing premium dental care and treatments to help support your New Year's resolutions. Whether you need to discuss a consultation with one of our dentistry professionals or want to talk more about the dental plans and treatment packages available, we're happy to talk. Speak to the team directly and drop us a line on: 0141 564 1900, get in touch online, or email us at: [email protected].
Tags: berkeley clinic, Christmas, dental care, dental plans, dental treatment, festive season, Glasgow, healthy smiles, oral hygiene, oral hygiene routine, scotland, sugar reduction, tooth flossing