Inman Aligner Clear Braces Glasgow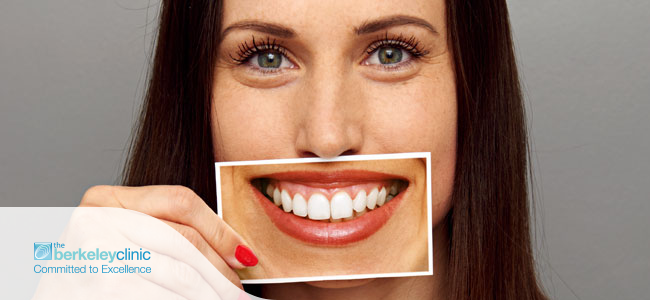 Are you looking for an orthodontist in Glasgow?
The number of adults opting for removable braces is increasing year by year. At Berkeley Clinic, we are ahead of this trend offering our customers innovative dental care which will help you achieve your perfect smile. Our orthodontic services include both Invisalign and Inman Aligner braces which can straighten teeth in matter of months.
Interested? Find out more about our orthodontic treatments in Glasgow and why they are becoming more popular.
Cosmetic Braces at Berkeley Clinic Glasgow
Many patients who are seeking adult braces may have had treatment in the past which they have relapsed from – maybe from not wearing their retainer in younger years. Remember, it is never too late to achieve your perfect smile!
Many adults are now looking for a brace which fits their lifestyle as they may not have the time to attend multiple appointments due to their working schedule. At Berkeley Clinic Glasgow, we work around our client's busy lives to provide them with quality customer care.
Not only are our treatments a fast way of achieving your perfect smile but our invisible braces are discreet and are so light you wouldn't know you even had them on!
Invisible Braces Glasgow
The days of chunky metal braces are long gone. Say goodbye to train tracks and years of orthodontic care.
At Berkeley Clinic Glasgow we provide adult braces treatment that take away the inconvenience of permanent braces. Invisible braces are great because they can be worn day to day without anyone noticing that you are wearing them – not only do they look great but they are personalised to your mouth making them a great fit!
Invisalign Clear Braces
Invisalign braces have been one of the biggest celebrity trends in 2015/2016 with stars such as Justin Bieber and Oprah opting for an adult brace. You can achieve a Hollywood smile with our orthodontist in Glasgow.
At the Berkeley Clinic we recommend this alternative instead of traditional braces because they perfect for our patients who want to straighten their teeth quickly with clear, removable aligners.
Invisalign clear braces are custom moulded to fit your mouth creating a perfect match brace which will straighten your teeth up in no time.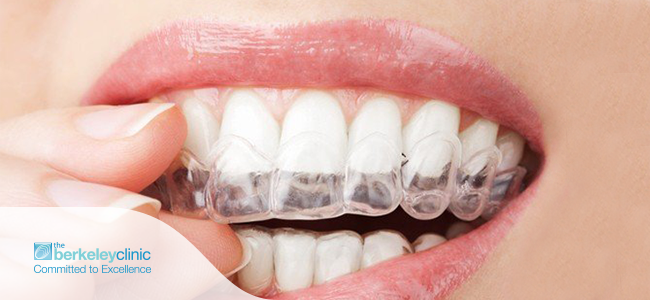 The benefit of these invisible braces are that you can remove the when you eat and drink meaning that your lifestyle doesn't have to change even though you are wearing a brace. Perfect for anyone who has gaping or crowded teeth, the Invisalign treatment is one of the most innovative orthodontic treatments available in Scotland and indeed the world.
Inman Aligner Clear Braces Glasgow
Train track braces can often take up to 2 years to reposition your teeth. Traditional orthodontic treatment also requires significant time out of your busy schedule. A lot of adults feel self-conscious wearing train track braces and requesting time off work to have them adjusted can be frustrating.
At Berkeley Clinic we are one of the first dental clinics in Scotland to use modern teeth straightening systems.
No matter what problems you are having with your teeth the Inman Aligner could be the solution you have been looking for. Whether you struggle with either:
Crowding
Protrusion
Rotations
Cross-bites
Our dental team can straighten your teeth in just as little as 6 to 16 weeks! The results of the Inman Aligner are simply revolutionary and they allow our patients to be free from the restraints of traditional braces.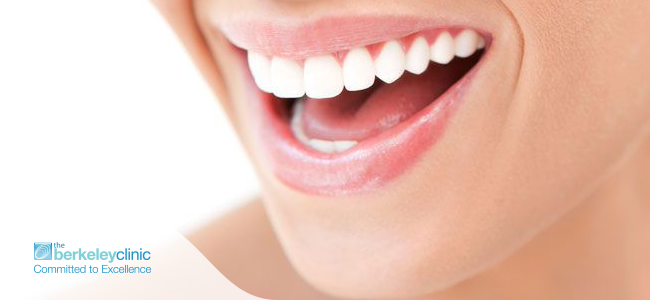 Berkeley Clinic – Orthodontist In Glasgow
Whether your teeth are crooked or just a little off centre we have the solution for you!
Our priorities may change as we grow older but looking after your teeth is important for your oral health. Look after your smile and achieve great results with either the Inman Aligner or Invisalign.
If you are not sure which one of these products will suit your lifestyle we would be happy to chat over the phone. Book your consultation with Berkeley Clinic today and soon you will have a the perfect, straight smile that you have always wanted.
Tags: 6 month smile braces, 6 month smile braces cost, 6 month smile cost uk, 6 month smile offers, inman aligner braces, inman aligner braces review, inman aligner vs braces, inman braces, inman braces cost, invisible orthodontics