Winners For Scotland & United Kingdom
The Berkeley Clinic has been awarded 'Practice of the Year UK 2013' and 'Practice of the Year Scotland  2013' in this year's Dentistry Awards! Previously we have been awarded 'Private Practice of the Year UK 2013' in the Private Dentistry Awards ceremony.
Our team is extremely happy to be honoured by the dental industry experts and to receive so many awards this year. We would like to thank everyone for the support, hard work and for making this happen. It has been a successful year for the Berkeley Clinic.
If you are looking for the best dentist in Glasgow, Scotland or even the whole UK, look no further… We are located in the Glasgow's West End, 5 Newton Terrace. G3 7PJ.
Contact us to find out more about our award winning clinic in Glasgow and treatments on 0141 564 1900.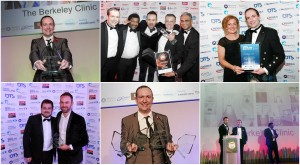 Tags: Cosmetic dentistry, Dental, dental directory, dental jobs best dentist near me, dental practice, dental technician, Dentist, Dentist in Glasgow, dentist prices, Dentistry Awards, Glasgow, Jamie Newlands, Mike Gow, practice of the year, Private Dentistry Awards, Private Dentistry Awards 2013, The Berkeley Clinic, the dentist