Helping You Achieve Your Dream Smile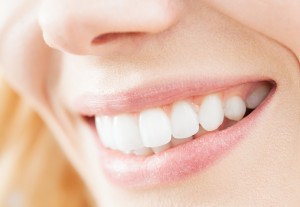 Are you suffering from tooth loss? Do you have a difficulty chewing and would like to start eating with comfort again? Are you self-conscious about your smile and hate having your photos taken? If you would like to restore the sparkle of your smile and replace missing or decayed teeth a dental implant treatment might be the solution you've been waiting for!
Dental implant treatment is one of the most advanced and secure teeth replacement option's available. Dental implants placed at the Berkeley Clinic in Glasgow can completely transform your smile, add confidence and comfort to your life. At the moment, we offer a brilliant dental implant consultation package for only £99! We believe that everyone deserves to have a beautiful and healthy smile! So if you have a missing tooth or teeth that need to be replaced contact our clinic today and get ready to smile for the summer!
The dental implant consultation package usually costs £499, but for a limited time only you can get it for as little as £99.
What does our dental implant consultation package include?
Leading dental implant team
3D digital X-ray scan
Full mouth dental assessment
Preliminary report
Technologically advanced dental centre
The award winning dental clinic in Glasgow
We work with highly experienced team of dentists who often travel around the world teaching fellow dentists about the most advanced dental technologies and techniques. Our clinical care team can help you to regain your beautiful and healthy smile. So if you are looking for a long term and safe teeth replacement solution dental implants are the best option.
Contact the Berkeley Clinic team in Glasgow and book your dental implant consultation package for only £99! Click here and find out more. Start smiling with confidence today.
Tags: dental bridge, Dental Clinic, Dental Clinic in Glasgow, Dental Implant, Dental Implant consultation, dental implant procedure, Dental Implants, Dental implants in Glasgow, dental treatment, Dentist, denture implants, implant, implant consultation, Missing teeth, Replace missing teeth, The Berkeley Clinic, tooth implant