The Difference Between Regular Braces & Inman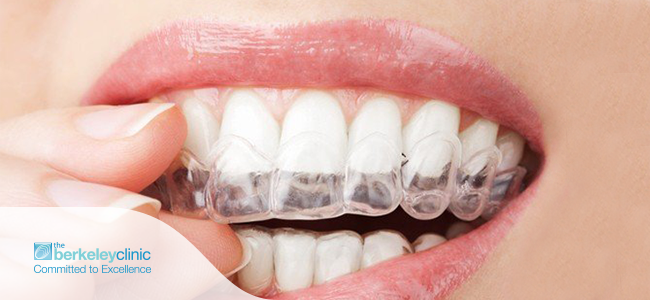 Uneven teeth are a worry for many people and seeking an orthodontist in Glasgow is the best way to help alleviate this problem. With orthodontic treatment discussions come many concerns from young adults and professionals about the extensive time taken to wear braces and the further aesthetic impact on their smile, but at The Berkeley Clinic we have a brilliant, revolutionary solution that almost entirely alleviates these concerns.
Not your Typical Treatment
Most people today think of orthodontists and are given high school memories of 'train-track' braces running across the teeth. This can often be a deterrent for adults who may not wish to have them across their teeth while at work or in studies for fear of possible social side effects. They also may hold memories of these braces having to be worn for up to two years to see the results wanted and have straightened teeth, with frequent maintenance and discomfort. Our orthodontist Glasgow treatments, however, can put your mind at ease. We understand your concerns and are here for you throughout your treatment. An alternative solution to other braces is here.
The Inman Aligner Difference
Our professionals are some of the first to offer Inman Aligner braces in Scotland. What are Inman Aligner braces? They are a new, revolutionary type of brace that eliminates the need for the train-track look across your teeth. That is not all, however. The main advantage to this treatment is that it can shed years off of the time in which other braces are required to be worn. Results can be seen in as little as 6 weeks – ideal for anybody who needs fast results with minimum disruption to a fast-paced lifestyle.
The braces work by two aligner bows pressing to the front and back of the teeth to gently move the teeth into alignment. Nickel titanium coil springs are tightened to gently help reposition the teeth with easy, less uncomfortable pressure on these areas and is spread across the entirety of the front of the teeth to improve your smile as much as you want. Very little of the brace can be seen and most of it is see-through, minimising the visual impact on your smile while they are in use.
Perhaps best of all? You can remove them. Yep, we said it. Like a retainer, the Inman Aligner brace can be slipped off when required. This can be of advantage if you are needing to go to a meeting, take important phone calls, or are attending a social event. When you need to remove your brace, you can, unlike train tracks which are more restrictive and are a permanent fixture to the teeth until your orthodontist can remove them. Our orthodontists in Glasgow understand your professional and clinical needs, and with this in mind, we are delighted to offer this treatment to you.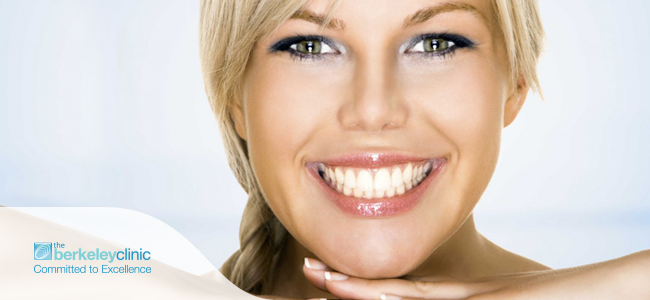 What do our Orthodontists in Glasgow fix?
This treatment is suitable for anybody and everybody who feels uncomfortable about the alignment of their teeth and is looking for the best cosmetic dentistry, Glasgow, and quality orthodontist treatments.
Our teeth are important to us and improving our smiles is often at the forefront of our minds when faced with tooth overcrowding, rotations, protrusion, or cross-bites. Inman Aligner clear braces can alleviate these symptoms and align teeth back to their desired positions, so no matter what issue you have with your teeth, these braces are the perfect solution.
If you are looking for a great orthodontist or cosmetic dentist, Glasgow, look no further than The Berkeley Clinic. We also offer a brilliant range of cosmetic dentistry treatments, standard dental treatments, and cosmetic surgery to suit every need. Contact Us today to find out more about our services or book a consultation with one of our leading, award winning dentists.
Tags: Clear Braces, cosmetic dentist glasgow, inman aligner braces, inman aligner braces review, inman aligner vs braces, inman braces, inman braces cost, Invisible Braces, invisible orthodontics, orthodontics, orthodontist, Orthodontist Glasgow