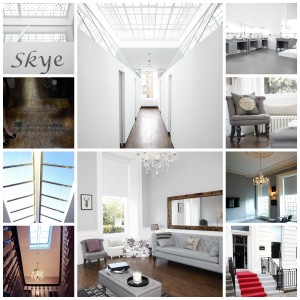 Dundee Dental School Students
The Berkeley Clinic is one of the most technologically advanced and award-wining dental centres in Scotland. If you are looking for a dentist in Glasgow we can offer you a wide range of dental and medical services including dental implants, veneers, teeth whitening, crowns and facial aesthetics.
Every year we are visited by the thousands of patients as well as dental students from all over the country who want to learn about the advanced dentistry. This week we have accommodated two talented dental students from Dundee. They have observed the work at the clinic, learned about new technologies, shadowed our leading dental team and developed new skills. Carly and Catriona have both written a blog about their experience at the Berkeley Clinic. Please read about their experience below.
Carly and Catriona's Dental Experience at the Berkeley Clinic
As we walked up the stairs and peered in through the front door, we knew Berkeley Clinic was going to be a dental experience unlike any we had ever seen before. We were met with the calming aroma of a scented candle and an array of friendly faces. Any butterflies we had been feeling at the start of our visit had dissipated within seconds and we were instantly looking forward to the rest of our week.
We are final year dental students from the University of Dundee, and as part of our teaching, Dr Mike Gow from Berkeley Clinic gave us a lecture on the treating of anxious patients with the adjunct of dental hypnosis. When it came to planning our summer electives prior to the start of fifth year, we knew that spending some time with him at the clinic would be hugely beneficial to our learning.
Over the course of the week, we saw a number of procedures and treatments carried out, which to us, were a completely new approach to dentistry. These included hypnosis, sedation, safe amalgam removal, implants and a variety of CEREC work. The area that fascinated us the most was Cerec, which involved taking a 3D scan of patients' teeth and using that to mill brand new restorations from solid blocks of ceramic. This allows the patients to have their final restorations placed, meaning they can leave with their brand new smile after just one visit. This is in stark contrast to most dental practices, where it would involve a minimum of two appointments and two weeks of waiting on a lab for the final restorations. We really felt this technique was helpful for both busy and anxious patients as it takes their needs and wishes into consideration in the best possible way.
Accommodating patients and their requirements is a key focus here at the Berkeley Clinic, with flexible opening hours and appointments making the city centre practice a good clinic for working professionals. This flexibility and consideration make Berkeley Clinic a safe haven for any patients who feel dentally anxious. Features of the practice which contribute to this vary from the comfortable lounge area and scented candle at reception, to the light and airy clinical areas with all the latest equipment, the ceiling mounted flat screen televisions and choice of radio stations being our favourite. There are even private consultation rooms separate to the clinical areas in which you can discuss your needs and concerns.
Looking back on our week, we have had a fantastic time and definitely feel we have learnt a great deal. We hope that the skills and techniques we have learnt about this week will stay with us and help to make us into the kind of dental professionals we one day hope to be.
Carly Fraser and Catriona Ross
We would like to wish Carly and Catriona the best of luck with their studies and future career! We hope you have enjoyed your time at the Berkeley Clinic.
If you would like to find out more about dental treatments and advanced dentistry at the Berkeley Clinic contact us today on 0141 564 1900.
Tags: cosmetic dentistry glasgow, dental internships, dental programs, dental school, dental schools near me, dental student, Dental Student Experience, Dental Studies, Dentist Glasgow, Dentist in Glasgow, Dentists, digital dentistry, Dundee Dental School, Experience at the Berkeley Clinic, how to get into dental school, student dental care, The Berkeley Clinic Glasgow