Our Dental Care Team Is Ready To Help Today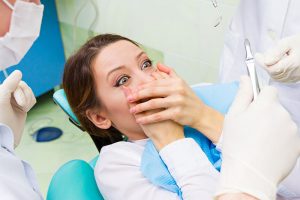 Dental phobia and anxious patients are incredibly commonplace. Although some patients express reservations about visiting the dentist out of embarrassment, many more find even the simplest procedure incredibly stressful and emotionally taxing.
At the Berkeley Clinic, we're not only experts in dental treatment and cosmetic procedures, we're innovators in alternative approaches to putting our patients at ease.
We understand that dental fear can put off individuals from visiting the dentist for months, if not years at a time. Sometimes, the most unfounded of fears can lead to a minor dental problem transforming into a serious condition over time, causing more stress and hassle down the line.
Unlike other establishments that rely on conventional anaesthesia, we've pioneered a revolutionary selection of treatments and therapies to help put even the most anxious of patients at ease, meaning even the most involved procedures can be carried out with ease.
Dental Hypnosis Experts
We're one of the only clinics in Scotland that offer patients with dental fear and phobia a full-service solution. Our clinical team aren't just some of the best trained in the business, they're also trained in alternative approaches to help put anxious individuals at ease.
Dental hypnosis not only relaxes those who feel uneasy, it can also transform the way those with anxieties approach dental health in the future. Dental hypnosis has a wide range of benefits and applications, including but not limited to, anxiety management and relaxation, phobia management, pain control and more.
It can also be used as a successful treatment of stress related conditions like recurrent Aphthous Stomatitis and TMJ dysfunction. Hypnosis can also be used to modify oral habits for the best, helping stave off damage caused by lifestyle habits like smoking, nail biting and more.
What is Conscious Sedation?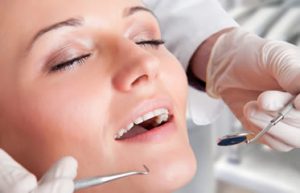 At the Berkeley Clinic, one of our most celebrated approaches to reducing anxiety in our patients is Conscious Sedation. This method essentially involves the use of drugs to depress the central nervous system, relaxing the patient while still maintaining a high enough level of consciousness that the patient remains verbal and communicative throughout.
There are three main types of conscious sedation, including inhalation, oral and intravenous. Inhalation sedation is one of the quickest and safest approaches, ideal for more basic procedures and a go-to for children and patients who might have issues with other procedures.
Intravenous sedation is a more effective method and produces more rapid states of sedation. It's often used with more involved dental procedures and despite some minor side effects like mild amnesia, it's often lauded by patients who've experienced it. Finally, oral sedation involves the consumption of a sedative drug in liquid or tablet form. This can help diminish feelings of anxiety and dental fear.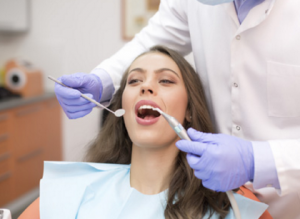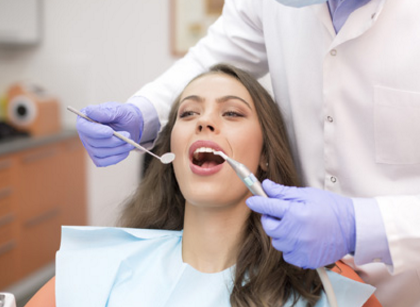 Get in Touch with the Berkeley Team Today
If you're looking to overcome dental fear and pursue procedures to fix your smile or resolve a long-standing oral health issue, get in touch with the team at the Berkeley Clinic today. Get in touch directly at: [email protected] or call us on: 0141 564 1900. Alternatively, you can drop us a message via the online enquiry form.
Tags: afraid of dentist, conscious sedation, dental anxiety, dental phobia, fear of dentist, oral sedation, oral sedation dentistry, painless dentist, scared of dentist, scared of dentist but need treatment, sedation dentistry, sedation dentistry near me, sleep dentistry