4 Tips For Greater Teeth
A concern for many of us in terms of our smiles is how straight our teeth are. Teeth are notorious for growing in at strange angles, whether this be natural or due to gaps causing teeth to migrate out of alignment. Our smiles make us self-conscious and a smile we are not happy with can cause our moods to deteriorate.
At The Berkeley Clinic, your smile is the most important thing to us. If it makes you unhappy or you simply wish to have overdue work finished, we will help you in the best ways possible. When it comes to straightening your teeth, there is more than one path to choose with us to improve your teeth alignment and achieve a better, straighter, and brighter smile you can be proud of.
1. Fixing Tooth Spacing
As mentioned above, many alignment problems in teeth for children and adults can be the result of large spaces between teeth during development and accidental removal from the gums. Some spacing issues can be prevented with early diagnosis of movement by a dentist at a young age. Referral to an orthodontist can see a child able to be given a retainer that can help keep the teeth growing in line with one another, thus preventing unnatural spaces and gaps between teeth as they grow and develop.
An adult, however, does not have the same advantages as a child does. An adult's teeth are often fully developed, meaning that adult teeth are more difficult to move at the same rate. Spacing between teeth can be a problem, and this is made worse when teeth are forcible removed by accidental damage or periodontal disease. There are, however, great solutions available to fix the spaces left behind by missing and misplaced teeth.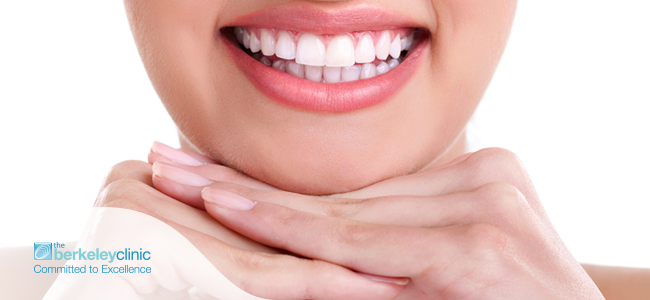 Dental veneers are a fantastic investment for those looking for a way to cover the replacement of a missing tooth or other gaps. We offer porcelain and ceramic veneers in a variety of colours made to match your natural teeth perfectly in size, shape, and colour. These materials are strong and unlikely to break under the pressure of chewing and biting. They are very comfortable to wear and you will have replacement teeth that look entirely natural.
All of our veneers Glasgow can be fitted in just one sitting, meaning no time wasted out of your busy schedule. They can last a number of years with proper care and attention, and are a great long-term solution for tooth loss. By bridging the gap between a missing tooth and other teeth, you can have those spaces in your gums filled up, meaning teeth can no longer migrate, preventing alignment problems, and keep your teeth looking straighter.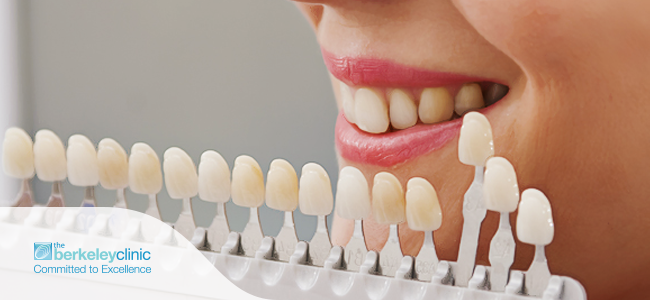 Dental bridges are very commonly used when needing to bridge a gap between teeth – that is why they are called bridges. They are made of two dental crowns placed on teeth to either side of the gap, and a false tooth is held securely in between them. Dental bridges Glasgow are a more common fix than veneers or implants, and many dentists offer this service as standard for patients looking to fix gaps in their smiles. There are three different types of bridges:.3.
Traditional Bridges
Made with porcelain, ceramics and metal, these are the most common form of dental bridges Glasgow, using two crowns to secure the false tooth between them.
Cantilever Bridges
When there is only one tooth on the side of the space, a cantilever bridge is used, connecting the false tooth with one crown.
Maryland Bonded Bridges
Also known as a resin-bonded bridge, the bridge itself is attached to teeth on either side the gap in your gums with a metal framework.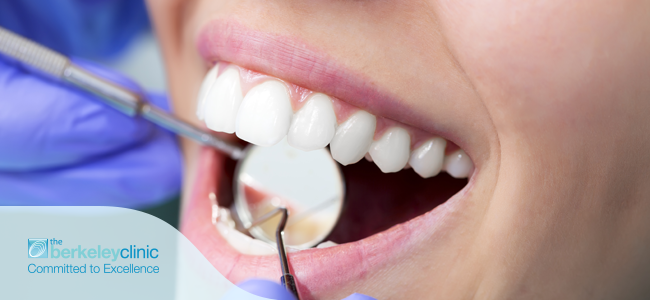 No matter the dental bridge that you select, you will have a sturdy, secure solution to tooth migration that will prevent further misalignment in your smile for straight teeth Glasgow.
Dentures are another common form of tooth replacement that are used throughout the United Kingdom. Used particularly by older men and women, dentures are a set of one or more teeth attached to a false gum that is held to the natural gum with sealant. Other dentures Glasgow may often lack a personalised feeling and feel foreign beside other teeth, but at The Berkeley Clinic, our dentures Glasgow are made with the utmost care. For a smile that looks closer to your own, and to gain your confidence back, consider our fully customised and fitted dentures as your tooth replacement choice.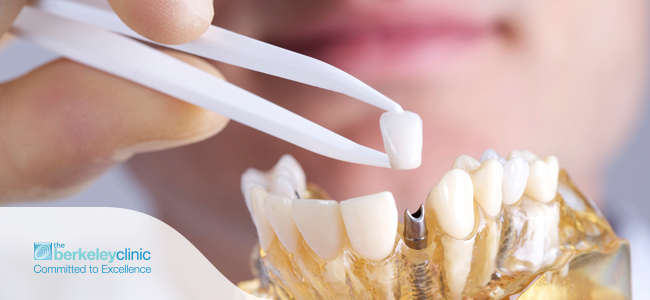 The most permanent way to avoid the movement and misalignment of teeth caused by gaps in the gums is to invest in dental implants. Made of a fake tooth attached to a titanium root drilled into the bone of your jaw, the dental implant does not move nor does it have much chance of being broken by pressure from eating.
Dental implants Glasgow are the best method of improving your smile in the most natural way possible. At The Berkeley Clinic, we are able to offer full-mouth dental implants, providing you with a brand new set of teeth that look beautifully and naturally shaped, almost indistinguishable from a natural set. One of the main advantages of dental implants is that they are able to be placed exactly where they are needed, meaning that alignment issues are not a problem. We also offer the opportunity to have any changes made to your smile after your implants are fitted, giving you the perfect smile you want.
Rather than use dentures which can cause mild irritation of the gums due to movement, or veneers and bridges which can be subject to more damage, try dental implants Glasgow for your one-way move to a beautiful new smile.
2. Inman Aligner Braces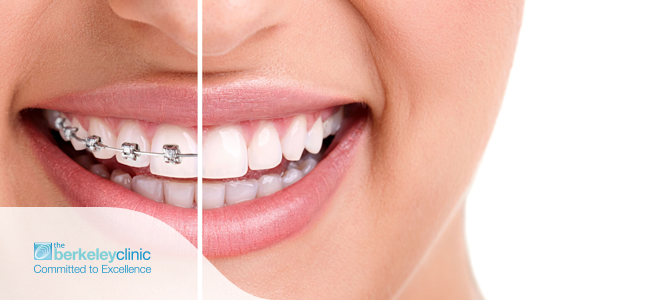 The most commonly thought of method of straightening your teeth is the use of braces. Unfortunately, many people consider braces and think of the stigma of train-tracks that is created by thoughts from their teenage years. We are happy to say, however, that there is a new alternative set of braces that is almost entirely invisible and allows you to feel free to smile while you know your teeth are being straightened to their natural, straight alignment.
Inman Aligner braces are a brand new form of dental technology embraced by our orthodontist Glasgow team. What's even more special about this new dental technology is that you no longer need to feel restrained to a 2-year period of wearing braces with constant visits back to your orthodontist. With Inman Aligner Glasgow, you can have straighter teeth in as little as six weeks. We are proudly one of the first dental clinics in Scotland to offer this revolutionary orthodontic treatment from dentists in Glasgow, and are excited to let you know of the many benefits they can bring. The Main advantages of using Inman Aligner braces are the following:
Straighter teeth in as little as 6 – 16 weeks
No stigma – they are clear across the teeth and can be worn in social situations without worry
Removable for meetings, sleep, and eating
Minimal maintenance
Correct a number of issues with teeth including alignment, overbite, and underbite.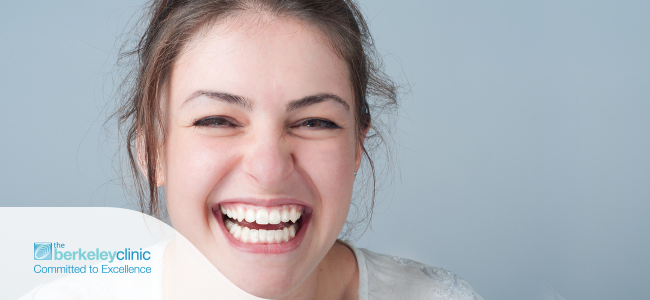 No longer do you need to think of the stigma of metal braces. Inman Aligner are perfectly fitted across your teeth with a clear plastic fitting. They are held to your teeth securely, and have minimal intrusion on the space in your mouth. As they are removable during social events, you don't need to worry about having problems adjusting to spacing in your mouth. The clear, invisible aspect of these braces is also a huge advantage to those who may be shy about standing in front of others to lead a presentation, as the thought of other braces can ignite the thought of stressful situations and embarrassment. Inman Aligner are perfect for reducing your anxieties. If you are nervous about the dentist or orthodontist Glasgow, why not book a visit to our award-winning anxiety clinic?
If you want to see just how good our Inman Aligner braces are, take a look at our informative case study for more information.
3. Six-Month Smiles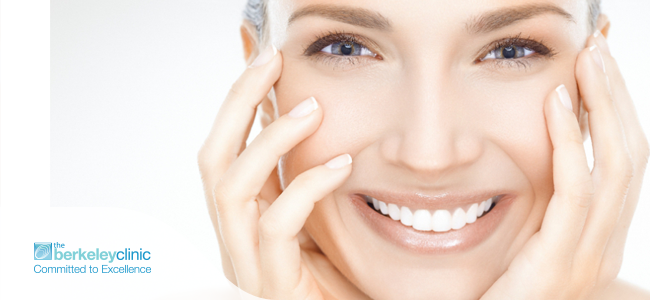 Another service that we offer at The Berkeley Clinic is a revolutionary advancement in orthodontic treatment plans that we are extremely excited about. Sometimes the thought of needing to wear braces and attend dental meetings for years can put people off of fixing their smile. However, that does not need to be the case. At The Berkeley Clinic, you can have a brand new, straightened smile in just six months with our Six-Month Smil.es plans.
For teeth that may only need a milder orthodontic treatment – focusing on smaller areas of straightening being required rather than a full mouth of misaligned teeth – selecting clear braces like Inman Aligner can really prove to be helpful. As there is less work to be done, the effects can also be seen and felt far more quickly than those that require the attention of dental professionals or 'train track' braces. For a revolutionary, quick solution to fixing your smile, choose our Six Month Smiles.
Six Month Smiles do exactly what they say in the name. In the space of six months, your teeth could be improved far beyond how they used to look. Our self-esteem can be damaged by a poorer smile, and with Hollywood white teeth all around us, we are constantly thinking about how our mouths look compared to those of other people. It can be particularly damaging for young adults and students, and our Six Month Smiles dental plan is limited in its effect on your day to day life and you will be hard pressed to have somebody realise you are wearing braces at all.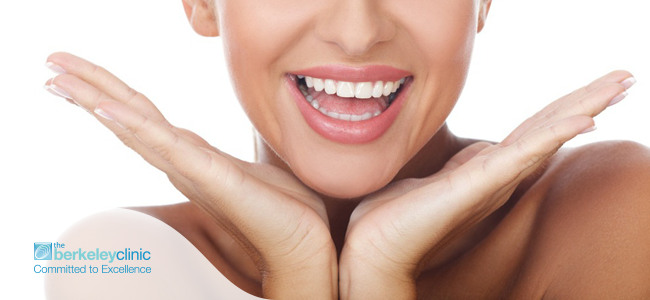 Under the Six Month Smiles treatment plan, you will be using a retainer to help re-position your teeth back to a natural alignment that you will be happy with. Retainers are less invasive in the mouth than train tracks and require only a little maintenance throughout their use. To make your experience as personal as possible, you can choose between a removable retainer or a bonded retainer. Both consist of a wire of high tech nickel titanium guiding your teeth gently into place. If you choose the removable option, you will be able to remove the retainer when required during times for social events or eating. The bonded retainer will stay in place throughout the six-month period, and both will require minor adjustments from visits to our orthodontist team from time to time to keep your teeth moving to the correct position. For an effective, fast treatment without surgery, this is the treatment that offers it all.
4. Same Day Smil.es
If dental implants sound interesting to you, The Berkeley Clinic have pioneered yet another great solution for fixing missing tooth gaps that can begin working from the very first day. Our Same Day Smil.es treatment program is our plan to get your teeth back into shape right on your first visit to us. You will be given a consultation and treatment all within the space of a day, and your mouth will look better and brighter with our state of the art dental implants being used.
Nobody else in the UK offers this service, and our technology and expert knowledge on how to improve your smile is second to none. For the best out of your smile, and for treatment in just one day, choose The Berkeley Clinic. Treating your dental problems will help ensure you are on the road to beautiful, straight teeth Glasgow. Contact us today for more information and to book a consultation now.