What types of cosmetic dentistry exist?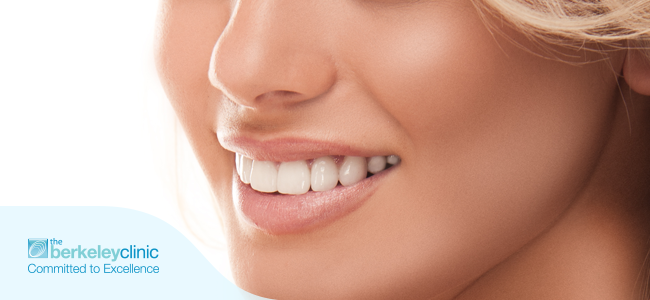 As any other industry the Cosmetic Dentistry is strongly affected by all technological developments. Not surprisingly, any new technology that enables the easier, more efficient and more effective execution of dental procedures is of crucial importance to all dental practitioners.
At Berkeley Clinic we specialise in surgical and cosmetic dentistry in Glasgow and as cosmetic dentists and professionals we stay well–informed regarding the newest developments available in cosmetic dentistry. As a modernised cosmetic dentistry in Glasgow, we continuously invest in upgrading our equipment in order to provide top quality services and treatments to our patients.
What is cosmetic dentistry?
Cosmetic dentistry is a term referring to dental work that improves the appearance and sometimes the function of a person's teeth, bite and gums. It is focused predominantly at delivering aesthetical improvements connected with the position, alignment, shape, colour and size of the teeth and the overall smile. Within this sense cosmetic dentistry is not an official specialty area, but more of a subset of dental care in general. A cosmetic dentist could be identified as a dentist who delivers treatments that improve the aesthetics of a patient's teeth and smile, however, it should be noted that not everyone claiming to be a cosmetic dentist can actually deliver good results. That is why it is always preferable to trust a dental clinic with well-established reputation and substantial evidences for quality.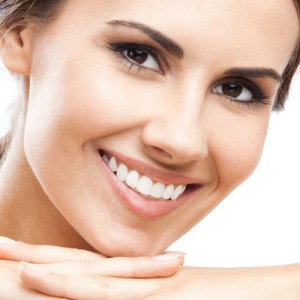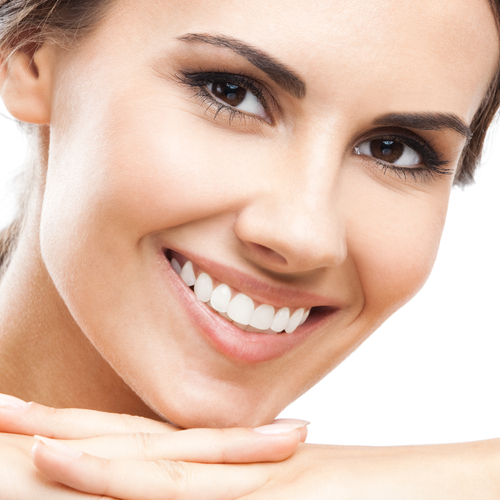 What types of cosmetic dentistry exist?
As a result of the development of cosmetic dentistry in recent years the examples of cosmetic dentistry treatments have substantially increased. These involve teeth whitening, dental veneers, crowns and dental implants among others.
Teeth whitening also known as teeth bleaching is probably the most popular cosmetic dental procedure. There are many different teeth whitening options available ranging from over the counter products to dental treatments done by a dental professional, whose effectiveness will vary. Procedures done in a dental clinic are generally of higher quality and much more effective.
Laser whitening is another teeth whitening technique that is increasing in popularity. The procedure consists of covering the gums with rubber and applying bleaching chemical to the teeth. An argon laser beam is projected on the teeth to speed up the bleaching process. This procedure is considered to be six times more effective than other available treatments.
Another cosmetic dentistry procedure is tooth reshaping. It involved removing parts of the enamel of the tooth and could be used to alter the shape, length or position of the teeth. This procedure delivers fast results and in some cases might even substitute braces. It is very important that this procedure is done by a professional dentist as the removed enamel cannot be replaced and if the tooth's dentin is exposed there might be further treatments required.
Dental bridges, also known as pontics are false teeth, positioned between two porcelain crowns and used to fill in areas where teeth are missing. There are different types of bridges available depending on the number of missing teeth and the patient's needs. However, in all cases the bridge requires maintenance of very good oral hygiene. If properly taken care of a dental bridge can last up to ten years.
Dental veneers are another very popular options for improving the aesthetics of a smile. They are very thin ceramic or porcelain laminates that are directly bonded to the teeth. They are suitable for enhancing the shape of a tooth, closing gaps between teeth and even improving the colour of teeth that do not respond to other whitening procedures. In most cases fitting dental veneers may require a level of teeth reduction.
Another commonly used treatment in cosmetic dentistry are dental implants. These are prosthetics used to replace missing teeth. They consist of a titanium implant device, which is inserted in the bone, an abutment and a dental crown or a denture on top.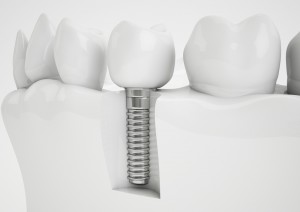 These are just some of the most popular cosmetic dentistry solutions available. As a Glasgow cosmetic dentistry Berkeley Clinic offers all of them and guarantees for good quality and professional treatment.
What are the latest material and technological developments in cosmetic dentistry?
Cosmetic dentistry has undergone serious changes over time with a lot of new developments and more effective treatments available nowadays. One example of these are the tooth restorations, which in the past were made from amalgam, gold or other metals. These are now replaced by composite materials and porcelain that are much closer to the natural tooth colour and structure.
From a technological point of you, cosmetic dentistry has also changed tremendously and for a dental clinic to keep up with the technological developments could be challenging. Two such developments are the CadCam Dentistry and CEREC 3D provided by Berkeley. As a cosmetic dentistry in Glasgow it is of key importance for us to have this technology. It enables us to adopt new techniques connected with ceramic reconstruction and as a result we are able to fix heavily broken teeth much faster with no need for dental impressions to be taken, with no temporaries or metal used. Most repairs now require a single visit to be completed.
Another great technology that Berkeley Clinic in Glasgow has is a modern CAT Scan. These 3D imaging machines help us diagnose and treat dental problems much faster and more effectively than before. They are safe and quick to use and are gradually replacing the standard X-Ray machines that were previously used for the treatment of dental issues. They are used for diagnosis, check-ups, dental surgery, restorative dentistry and creation of prosthetics and have an important role in both surgical and cosmetic dentistry.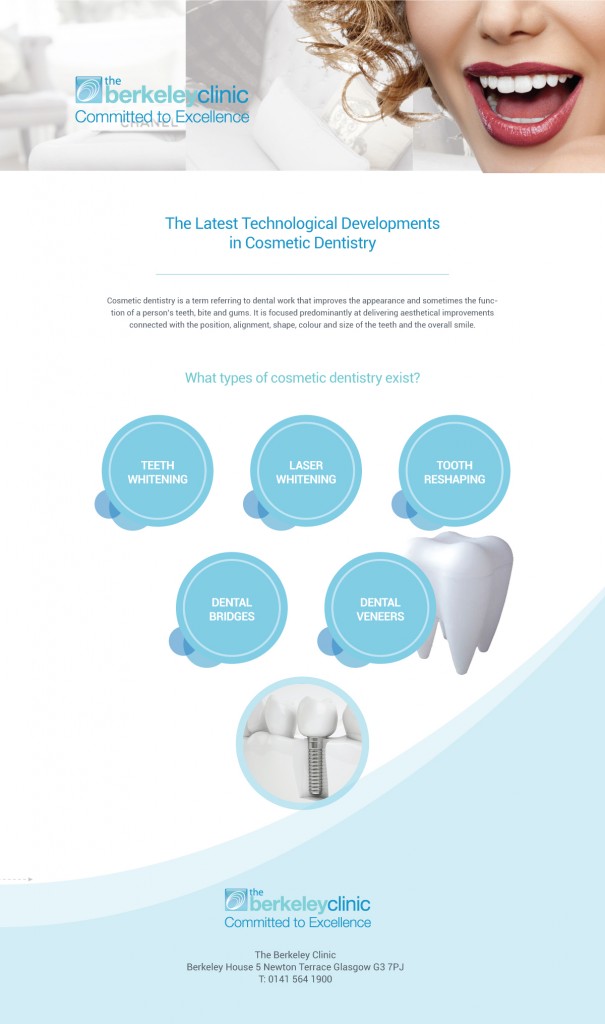 Why choose Berkeley clinic Glasgow?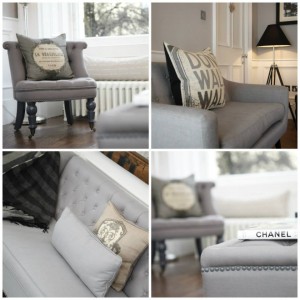 Berkeley Clinic is one of the best clinics for cosmetic dentistry in Glasgow. With a team of experienced cosmetic dentists in Glasgow, who have helped thousands of people get better and healthier smiles and with the continuous investment in providing the latest technologies to our patients, we can assure you that all your dental needs will be well-taken care of once you visit us. All you need to do is contact us and make an appointment.
Tags: cosmetic dentistry tech, dental hygiene technology, dental technology, future dental technology, journal of dental technology, laser teeth whitening, laser teeth whitening reviews, laser whitening